Hult Prize
Event Report HULT PRIZE
Attendance :dancers:
Was it well attended? Was there a diverse attendance in terms of gender, socio-economic class, race? Who was attending - students/professionals/a mix? Yes, the HULT PRIZE was very well attended by students. The event has received around 500 registrations in total from students belonging to different domains.The attendance was diverse in terms of gender, race and socio-economic class.
Venue :school:
Any comments on the venue, did it work well? Include links to the location if you like. This is the first ever global event that has ever been organized in our college. So for holding all the participants I had to reserve - One Auditorium and 2 conference halls. These 3 places worked perfectly and I divided the organizing teams to manage the event successfully.
Planning vs Implementation :paperclip:
Did the schedule change? Or run over? No, the schedule did not changed. All 2 days were planned nicely by all of us
Did you have enough swag? Did everything get to you on time and did anything not get taken by your attendees? The swags were sent before time by GitHub Team. Everything went well.
Positives :+1:
Hult Prize turned out to be one of the most successful event of NIT Hamirpur and also made NITH the first NIT in India where Hult Prize was conducted.
Received very positive feedback from students, judges, and mentors.
We managed to have good number of sponsors.
Social media promotions done right. We made announcements related to event on all 3 social media channels (fb, instagram, linkedin), also announcing sponsors and mentors.
Negatives :-1:
It could have attracted more students if we would have started with the promotions early.
Many students didn't participate because of end sem exam preparations.
Merchandise quality was not good, we need to test samples from now.
Feedback from Attendees :speech_balloon:
Some comments: "It was well organized. Also provides good exposure to students.", " Guest Lecture was amazing", "Accomodation and other arrangements were really comfortable", "Competitive ambience", "Social Business Conference was very motivating", "Goodies are love.", "Thanks for organizing it so well and thanks for inviting us for the same."
What projects did students make with the GitHub Student Developer Pack?
Since this event was focused to provide effective solutions to the problems faced by society and aims at introducing a social change, students proposed ideas (health, security, education) using features provided in GitHub Dev Pack.
Social Media Drop
https://www.instagram.com/hultistenith/
Photos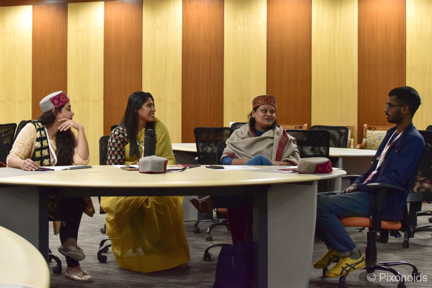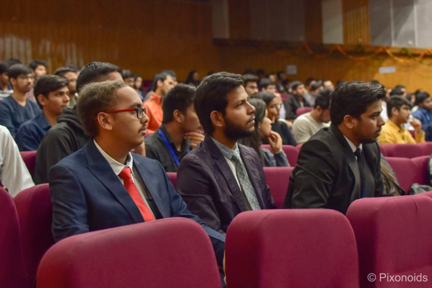 Summary :thought_balloon:
Use this section to give your personal overview of the event and how this went for you as a Campus Expert. Would you attend again? Did people talk to you about the program? What kind of vibes did you get for the community? The event was very successful. The event was attended by a good number of participants. All the participants enjoyed the event and we became the first NIT in India to organise this event. I am very proud of my team. ❤️