JS A Primer
JS,A Primer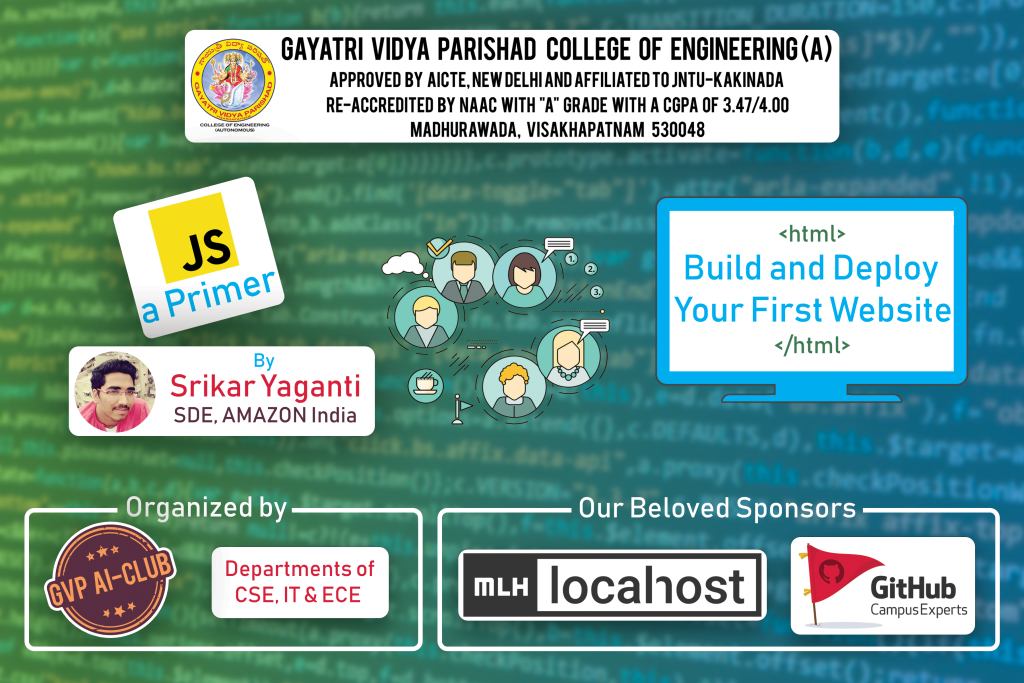 Overview
JS, a primer is a workshop focused on introducing JavaScript to develop web applications.The attendees were almost all first timers writing, exploring the amazing world of JS,API's and NodeJS in particular. The event is organized to be a **localhost** workshop with a prelude by Dr.Ravi Saripalle speaking on the importance of Design Thinking in problem solving.
The end goal was to super charge the attendees with an ability to script their own API or use an existing one to build tools out of their imagination during the hackday and there after.
Attendance :dancers:
A breakdown of attendees 🔬

| Students | Faculty | Professional Developers| |:————-:|:————-:|:—–:| | 52| 10| 4|
Here's another
| First Timers| Experienced Web Developers | |:————-:|:————-:| | 55|21|
Venue :school: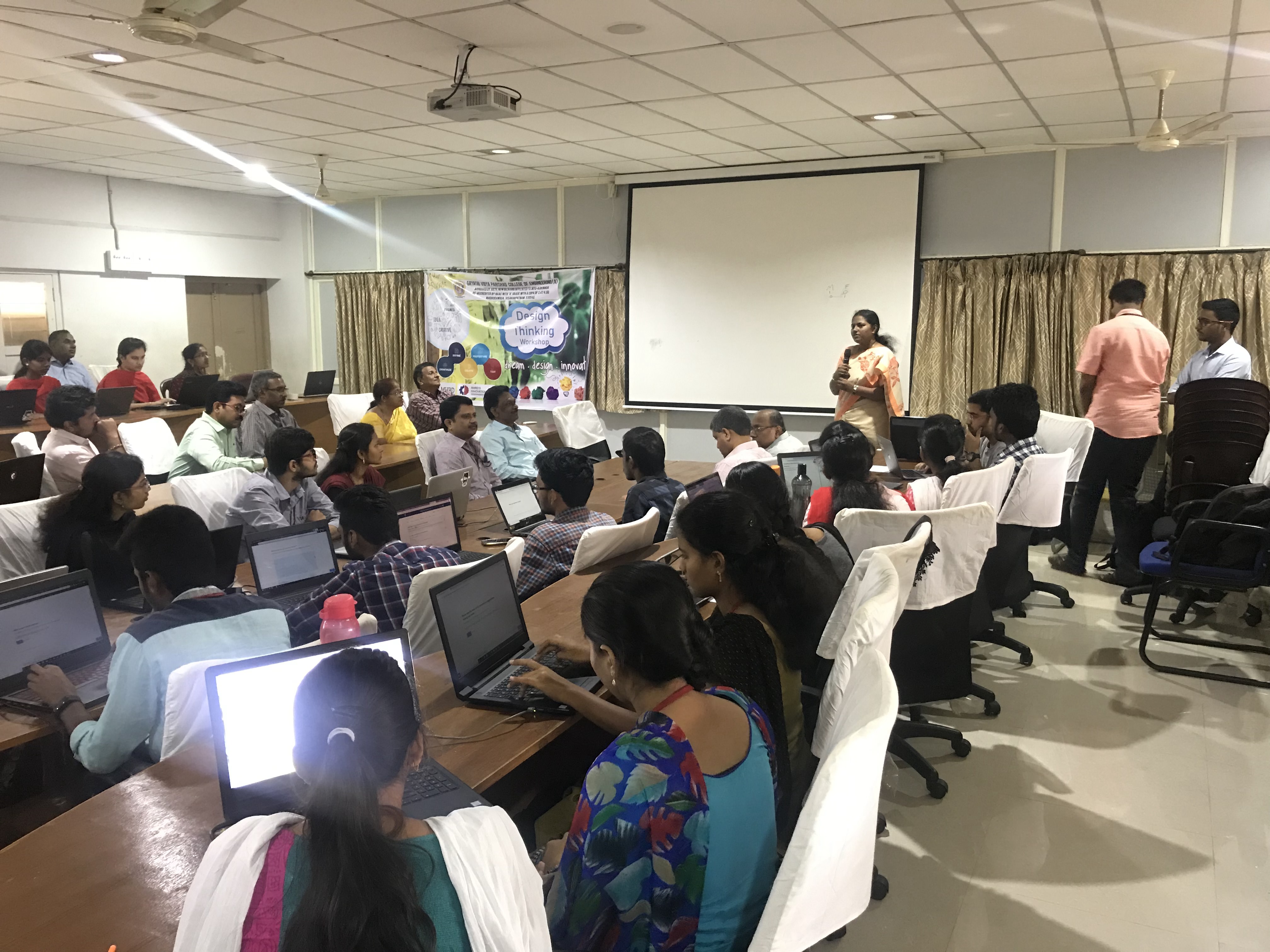 Nothing feels better than having a computer lab to host a workshop on programming.The venue is known to be the Microsoft Innovation Center on the campus and has a capacity of hosting 100 audience without having to use computers and is capable of housing 70 of them when they had to use internet connection via the LAN.
We have dedicated network bandwidth allocation of 10Mb/s per user via ethernet and also WiFi enabled lab to accomodate wireless connections.
The event day:paperclip:
Following is the talks held during the event -
Design thinking paradigm by Dr.Ravi Saripalle
Hosting your first website on Glitch by RakeshPeela
Developer Roadmap for the year by Vinay
I don't know JS by Srikar Yaganti
Volunteers and Organizers :muscle:
My amazing team
Positives :+1:
Procrastination speeds up things sometimes but is not always a good thing to do. Given the amount of time to plan and execute, the entire event went well in good shape and stuck to the schedule except for the first half an hour.
With more events coming up we're seeing higher numbers of people registering and actively taking part. This is a sign of growing enthusiasm and curiosity to learn.
Could have done better :-1:
Handling the registrations and necessary action on people who register but do not attend was not taken care of.
Deputation of volunteers was not done until the last day and the blame is on exams this time and short time planning.
Our social media presence is not upto the mark, we plan to concentrate over this area from the next events.

Feedback from Attendees :speech_balloon:

Since we had the hackday following the workshop, we've collected the feedback and the responses can be found here

Social Media Drop :ticket:

Here are links to few tweets
More Photos :clapper: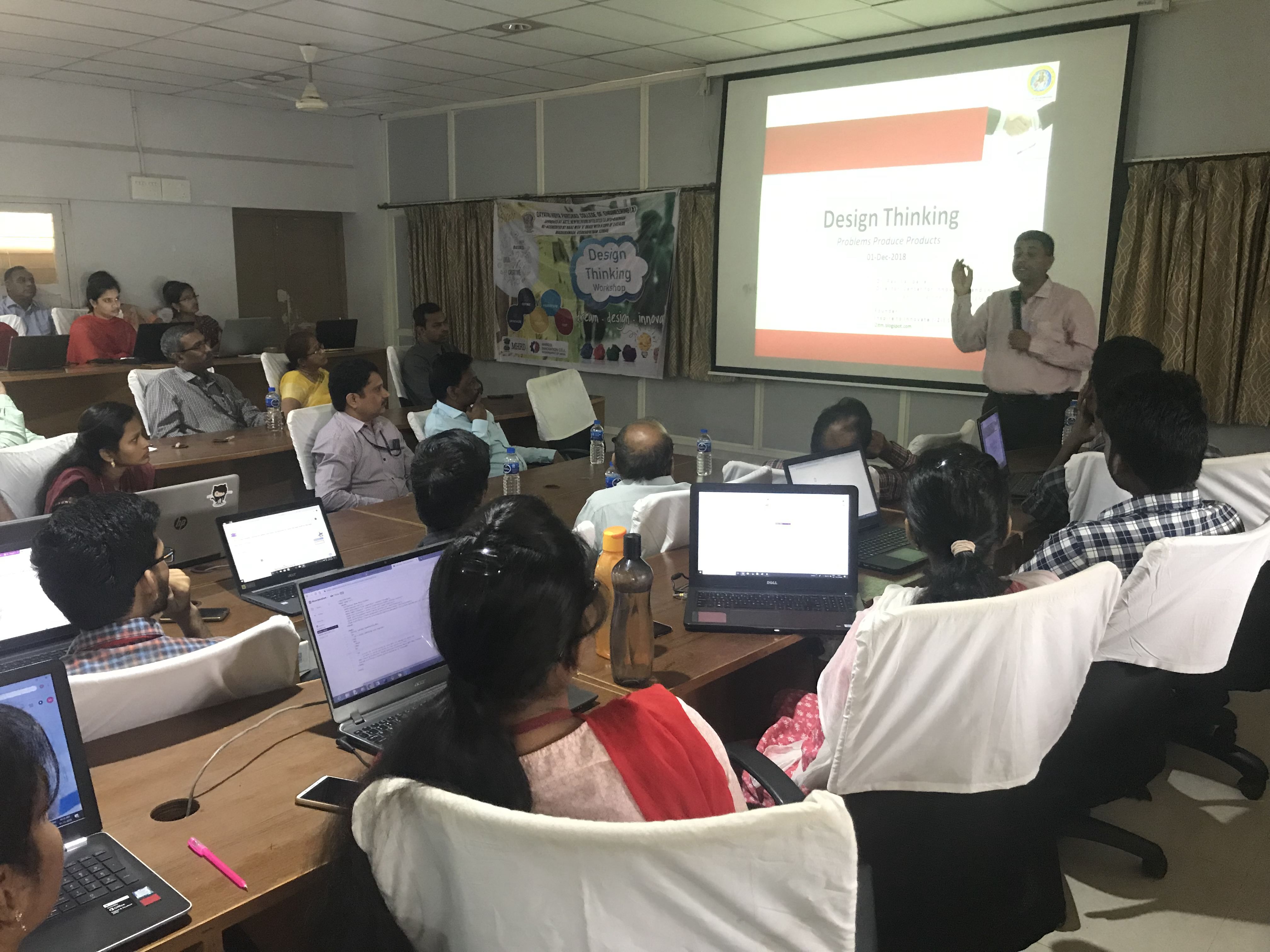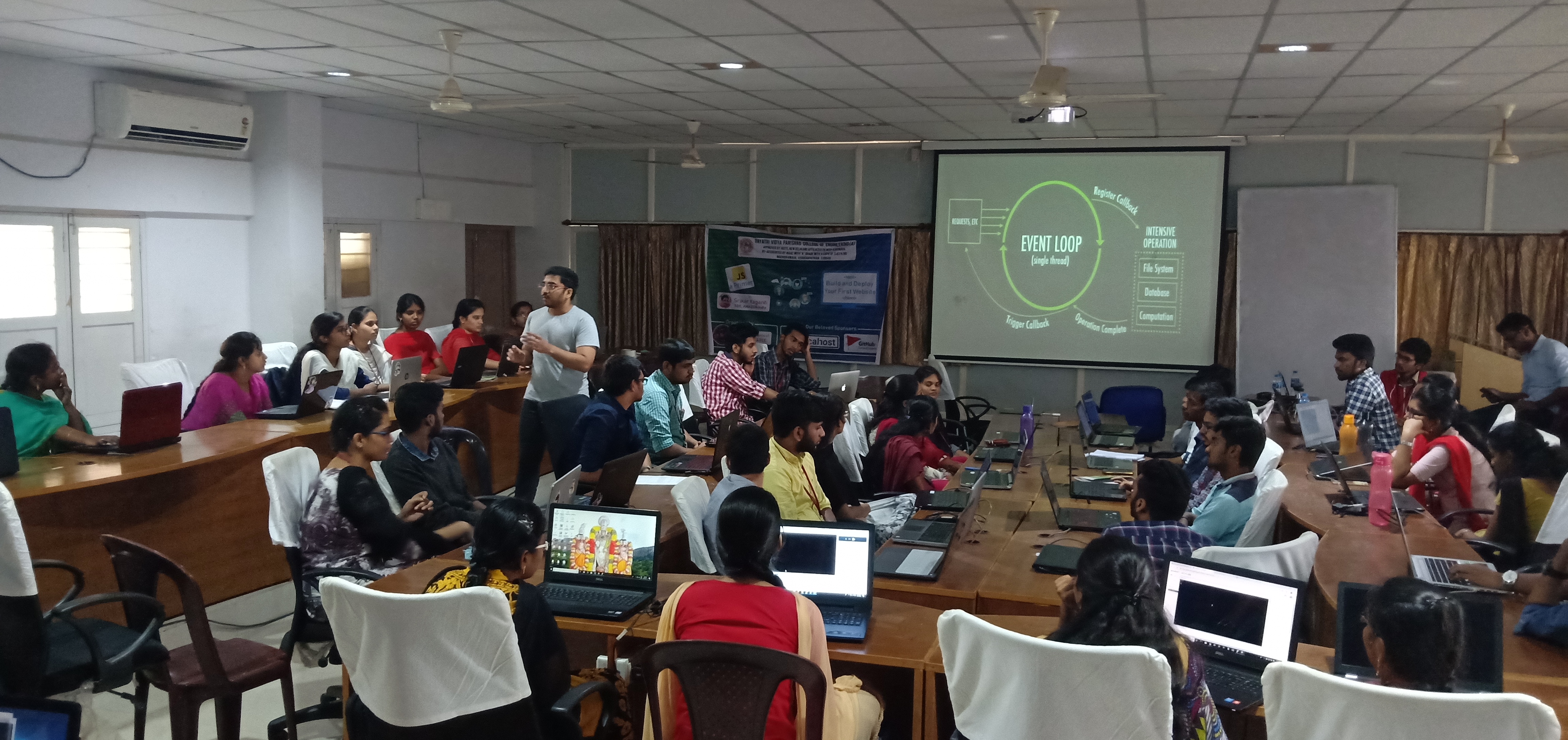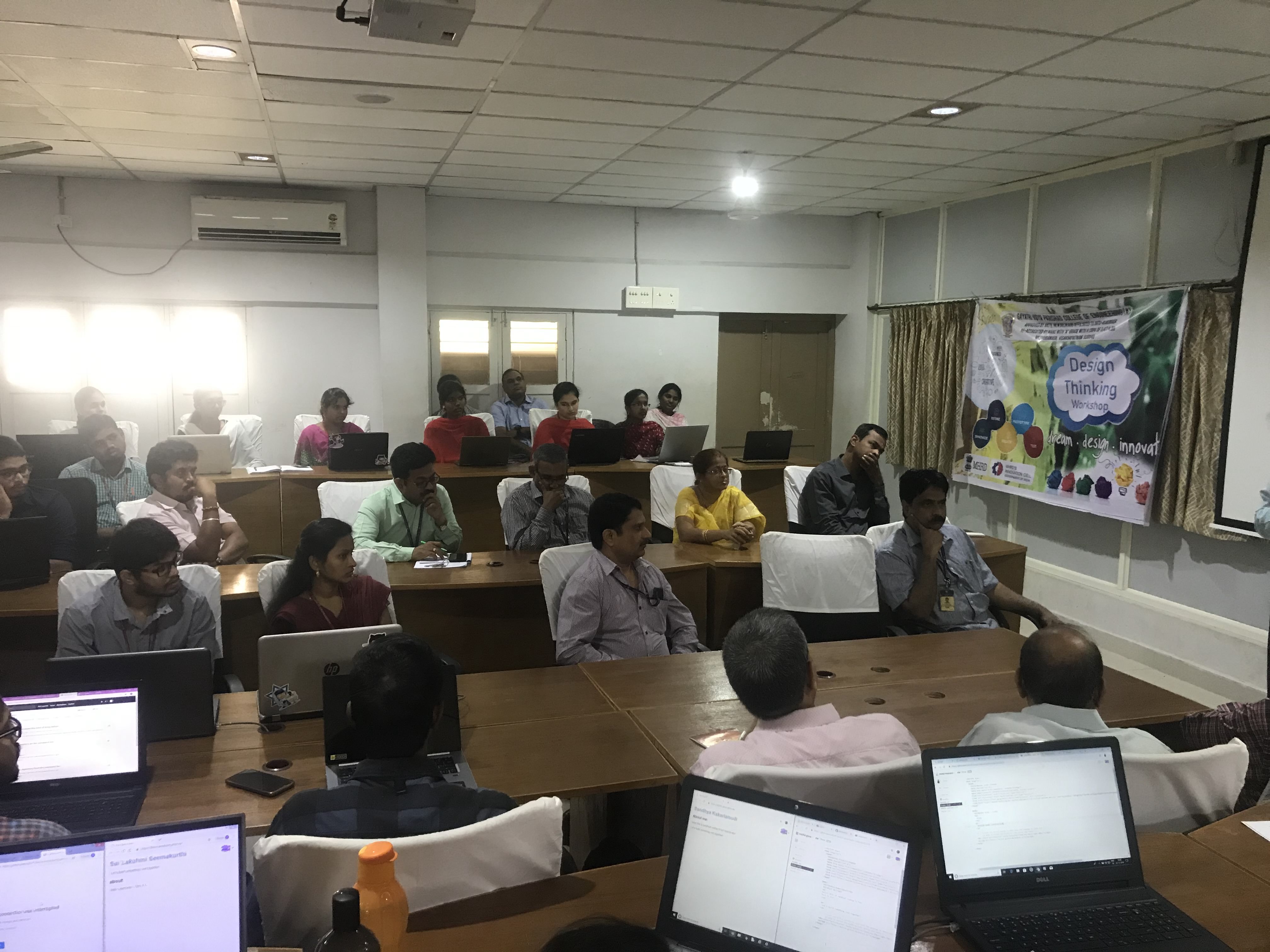 Summary :thought_balloon:
All in all, the event paved a way for the first timers to dive into the JavaScript stack and develop web applications especially using NodeJS and ExpressJS. The motto of this event was met to the fullest as the participants came up with amazing use cases for the Local Hack Day that followed this event.