Hacktoberfest at GVP - Report
To be very honest, this is the first ever tech meetup I've involved in organizing from the beginning till the end. It has been really great starting right from the beginning till the end. This report contains in-detail breakdown of the entire event.
Attendance :dancers:
To start-off, early in the day 🌥 , I was worried about many people not coming at the time we've asked them to come in. The venue had very few empty seats left when the time has arrived for the workshop to begin. All in all 56 people 👬 have attended the meet-up offline and we've also streamed online that had reasonable amount of people watching.
Here's a breakdown of offline attendees 🔬

| Students | Faculty | Professional Developers| |:————-:|:————-:|:—–:| | 52| 3| 1|
Here's another
| First Time GitHubbers| Experienced Personnel | |:————-:|:————-:| | 35|21|
Venue :school:
Venue Before getting things ready 🏗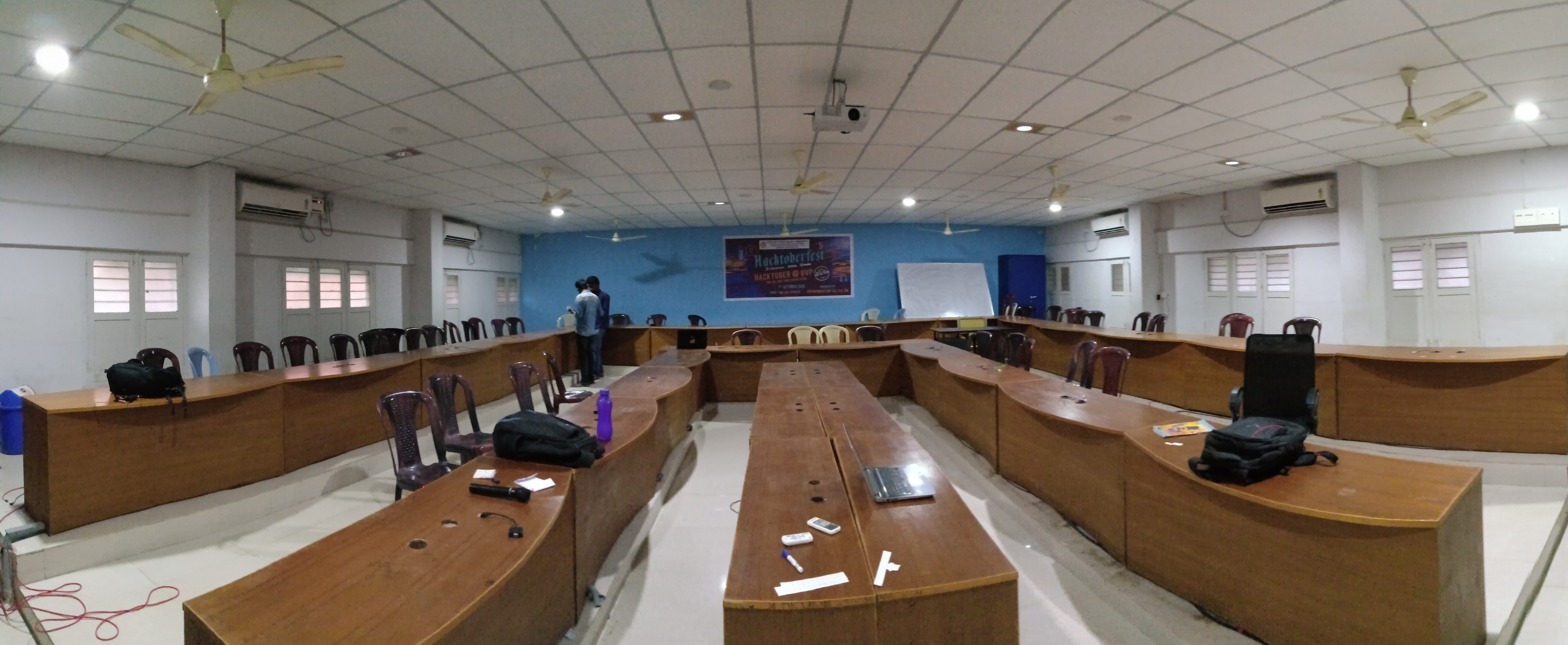 Venue with things set-up 🏛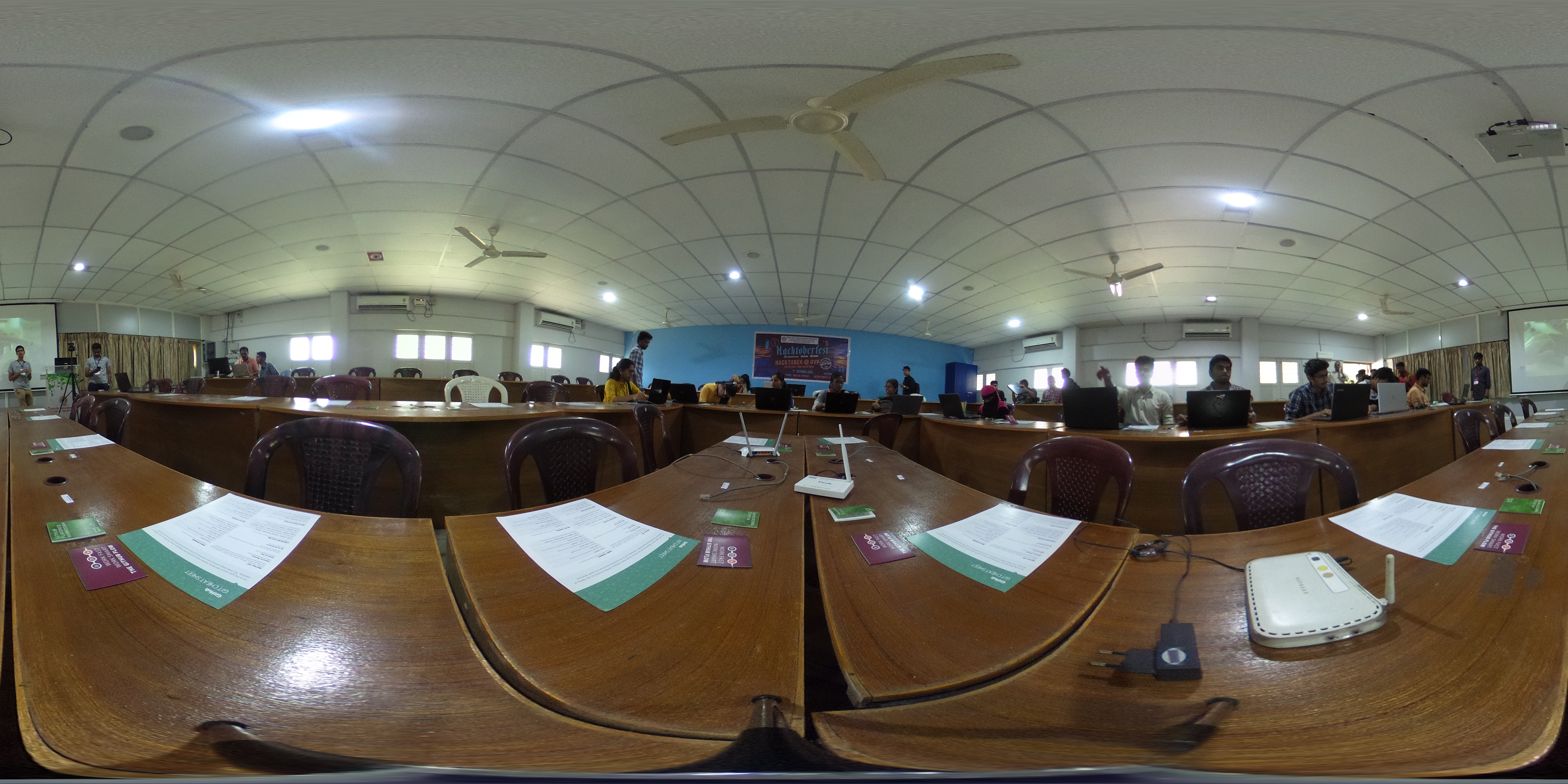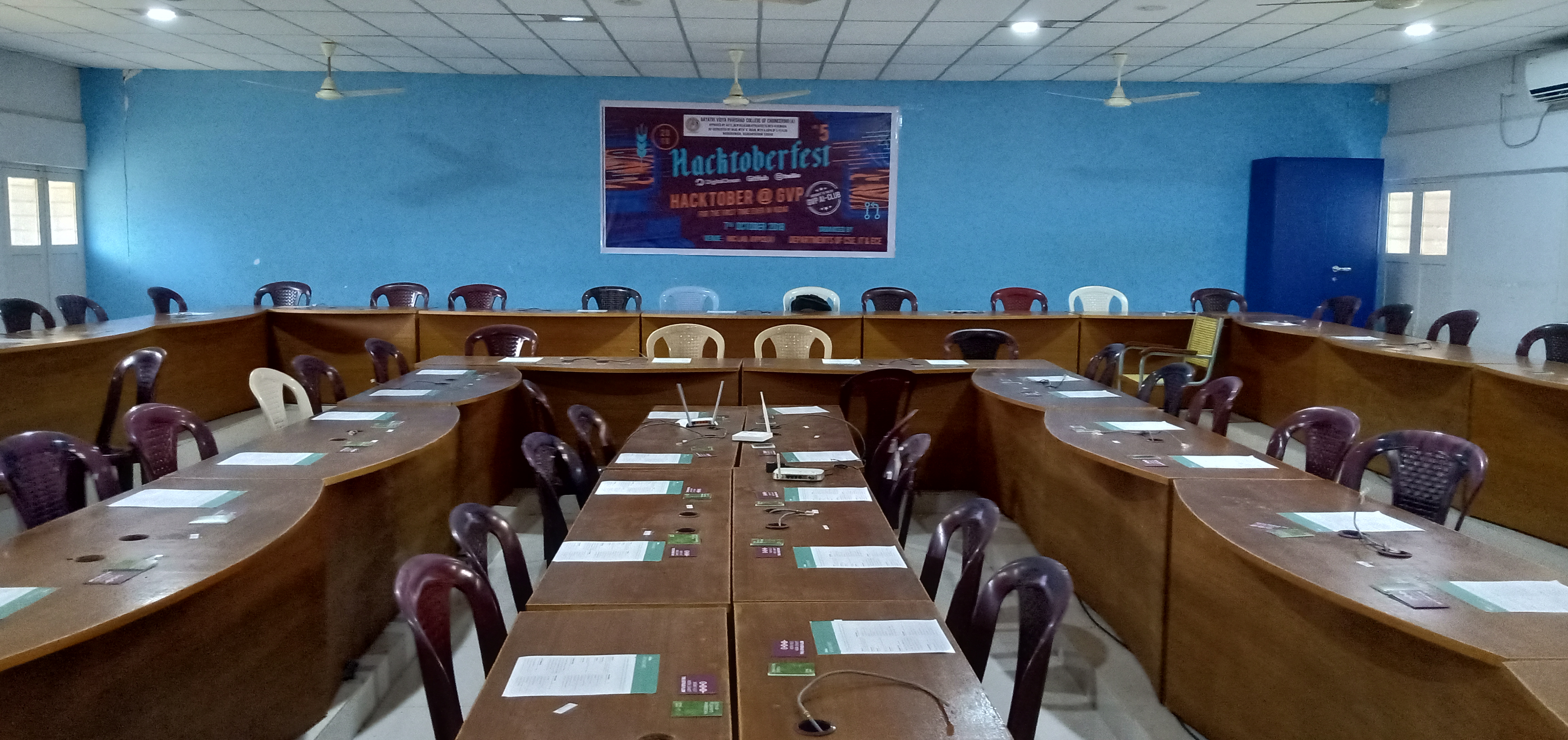 We chose a lab that was previously called as the Microsoft Innovation Center (it is now unused) to be our venue for the meetup. It has a well cable managed ethernet support for 60 people to comfortably sit and work. There's a GigaBit Ethernet switch through which we manage our network. We brought in 5 Wi-Fi routers to help people connect to internet in case of a cable failure/ they don't have an ethernet card.
Planning vs Implementation :paperclip:
Plan - Agenda 📆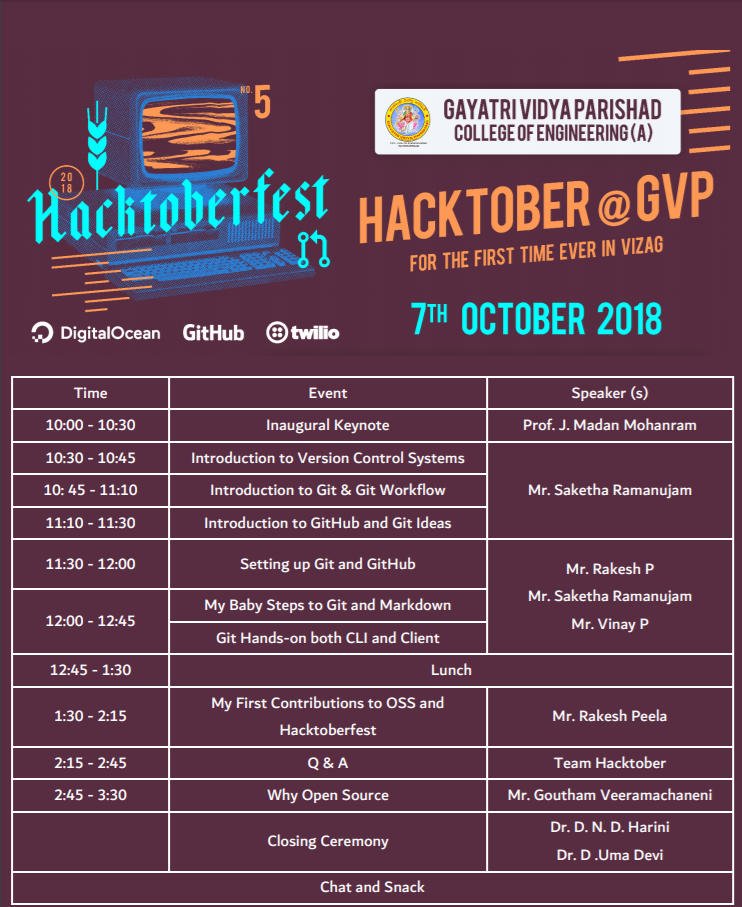 Implementation 👨‍💻
We went very well with time and arranging things.
We started off with our very own Prof. Madanmohan Ram and Industry Relations expert and a senior consultant for Polaris.Ltd before he started as a prof here at our campus to set the stage up for today's' workshop.

Prof Madan Talking to Students about VCS and SCM

Then I(@sakethramanujam), spoke to people about getting started with git, version control systems,opportunities available with GitHub. For the rest of morning session we(Rakesh Peela and Vinay made people to work on git

me doing the meme 😛 teaching

In the noon Rakesh spoke about getting started with contributing to open source and shared his story of his first merge onto FreeCodeCamp/Guides.

Rakesh on contributing to OSS

We were then joined by Goutham Veeramachaneni maintainer Prometheus and Developer Grafana to share with us his journey from being a developer contributor to a
maintainer of Promethues Project.

Goutham Veeramachaneni on OSS
We also gifted Goutham a surprise under gift wraps which he received from our faculty mentors Dr.D .N D. Harini and Dr. D. Umadevi.
Gifting Goutham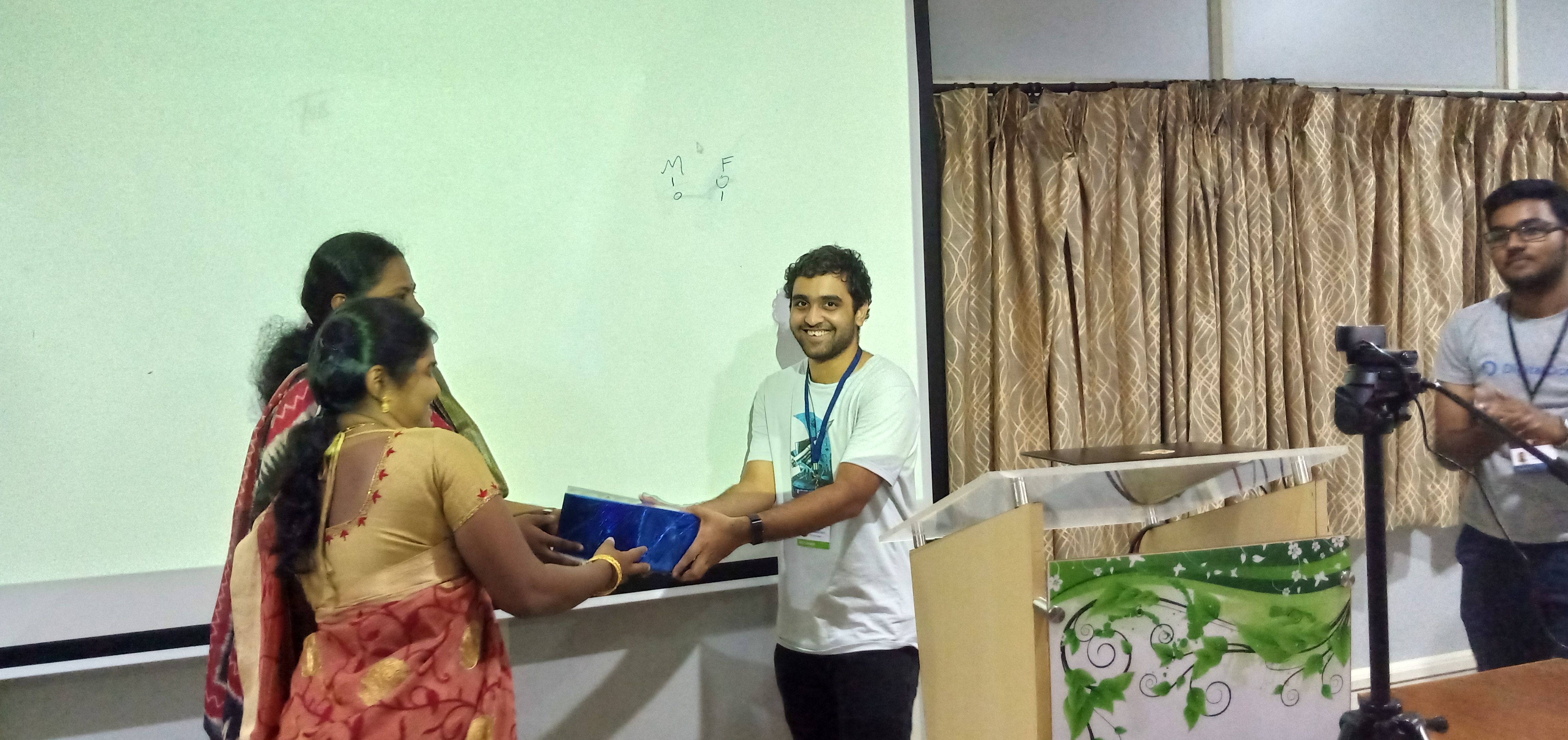 We thought we would run out of event swag but we made some wise decisions whilst giving away the cheatsheets and guides.
70 People were supposed to attend the event and some only 56 did because of a sudden examination being scheduled. The mistake is on my part because I raised the count of invited attendees to 70 while I thought only a 50 would attend the event. ##### Here's the food that we got for our attendees
Volunteers
I would consider myself a useless leader if I do not mention the amazing work done by my volunteers for the event, starting from screening responses for offline attendees to getting the resources such as drinks for attendees and getting the banners, posters printed.
Positives :+1:
💸 Immediate Sponsorship approval from GitHub and @joenash
🏛 Supportive administration
🥇 Being First time first of its kind event people were anxious and that drove people to come in.
❣️ Opening Keynote and Closing session by Prof. Madan Mohan and Goutham V, have filled in motivation for people to contribute to opensource.
Negatives :-1:
Being a first time event, we did not know the downsides of people not reaching out to the venue in time 🕐 .
Improper attendance ie., there are around 20 people who we're repetitively sent invites and didn't come. 🔨
I particularly rushed with my presentation thinking about lagging with time :clock:
Feedback from Attendees :speech_balloon:
"Had you people not conducted this, I'd have not known how attending a great student meetup feels like" - Sandhya " We wish to be part of all your future events, please count us in " - Naveen Joshi. " Well done team, keep doing all the good work" - Prof. Madanmohan Ram.
Social Media Drop
We streamed live, the entire event on youtube sandhya's instagram post my tweets
Photos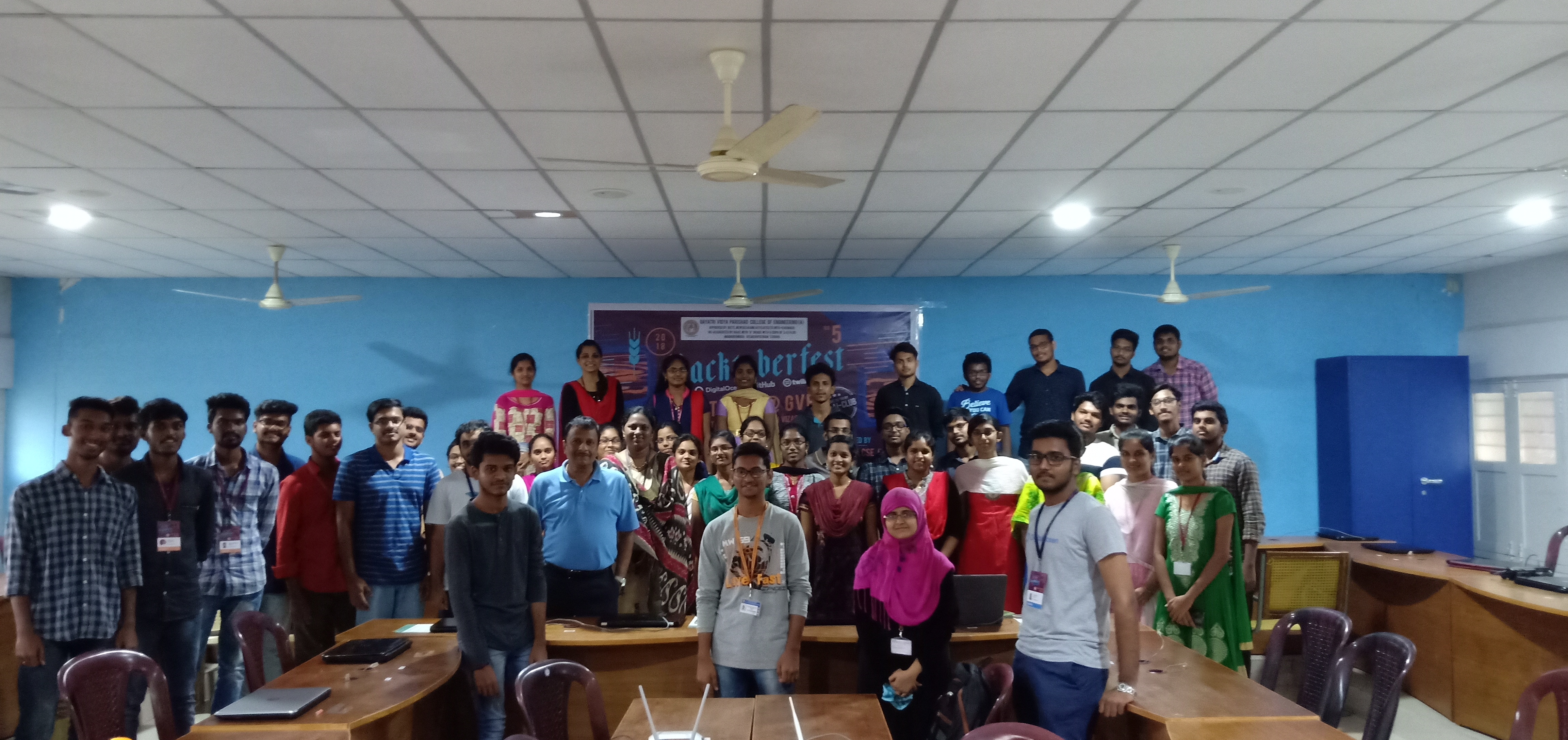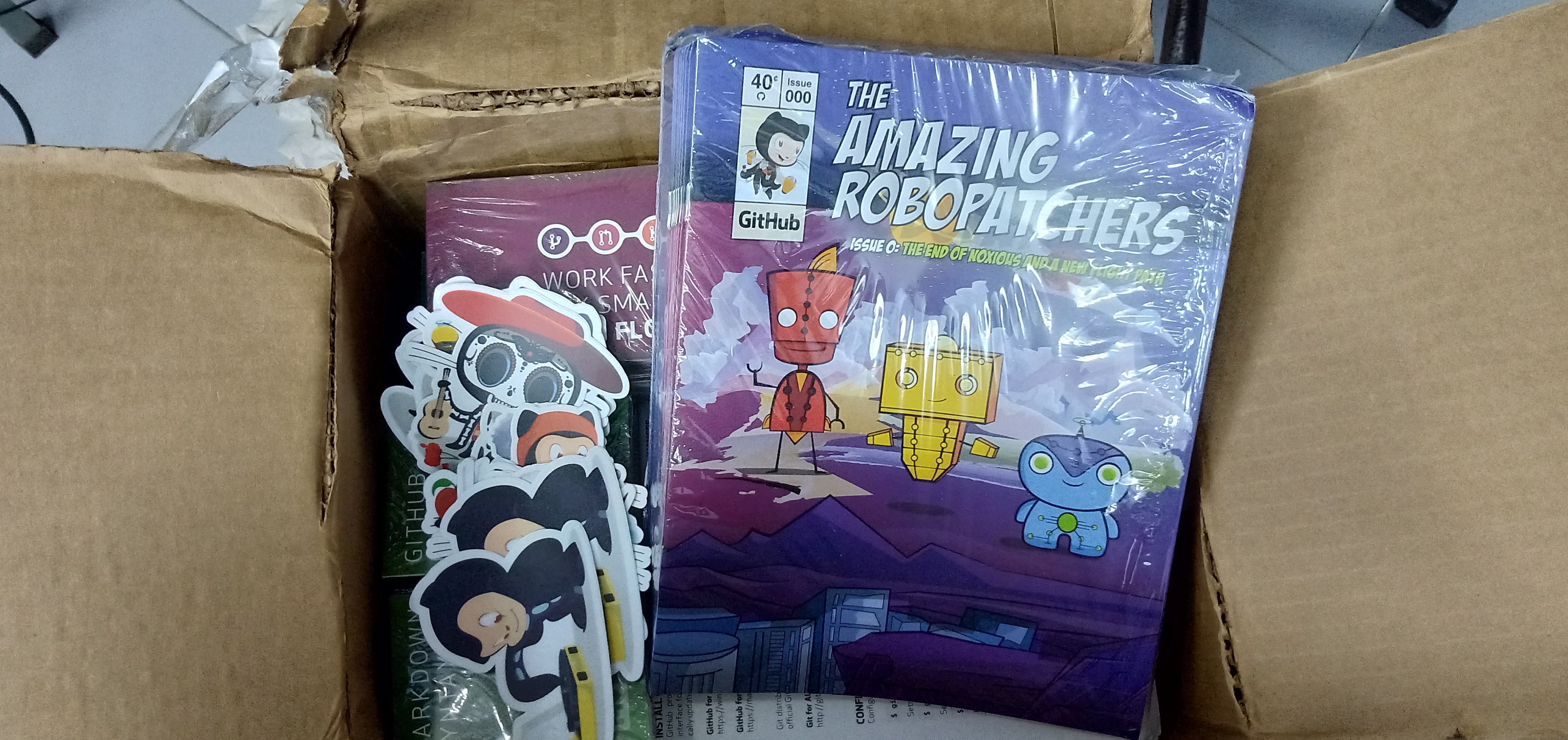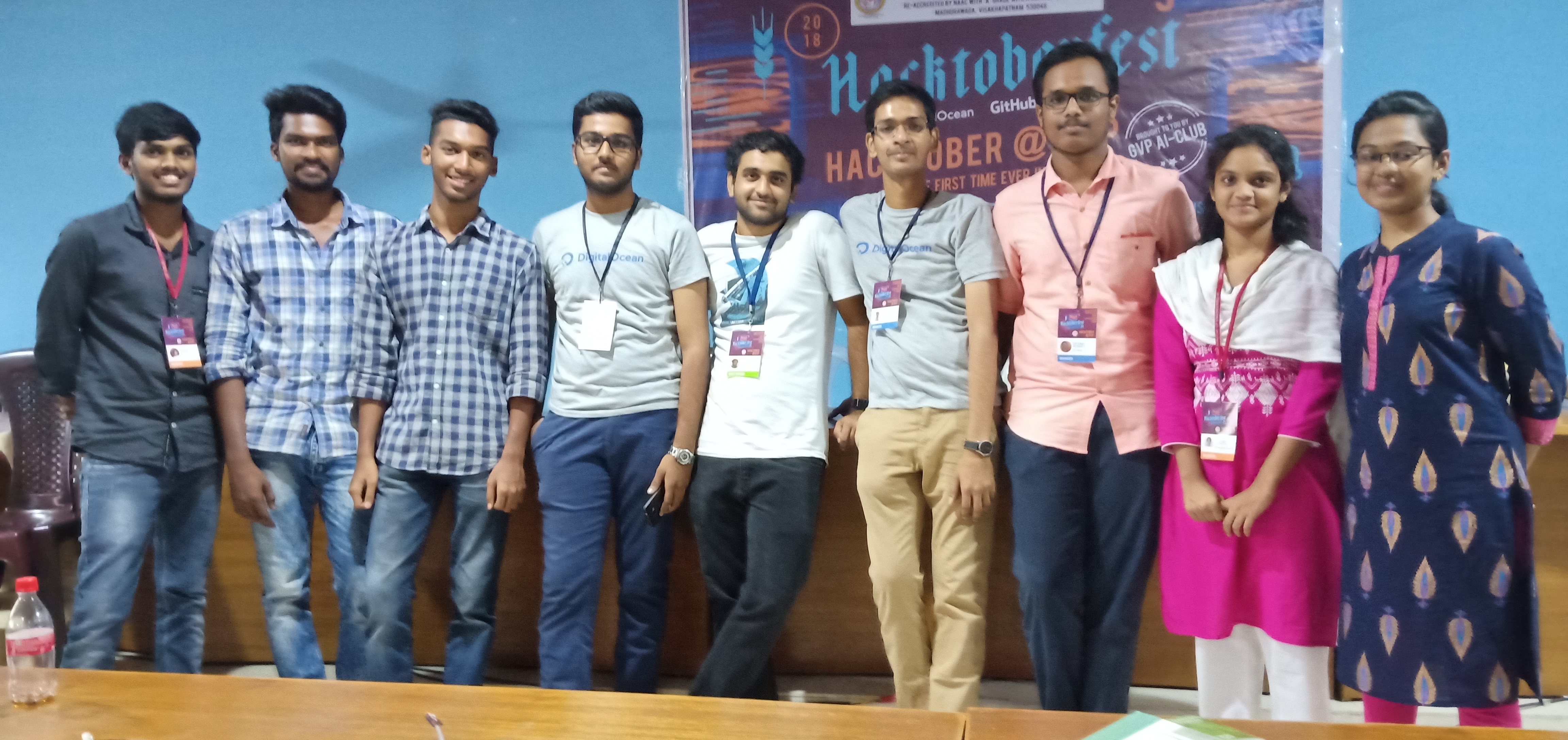 Summary :thought_balloon:
All in all the event has given me a great experience with budgeting, presenting, talking, making estimates. Looking forward to conduct more of such events and creating awareness among people on various tech.