A 6-hour event aims to teach students the essentials of GitHub, GitHub Education, GitHub campus experts.
Jaipur, India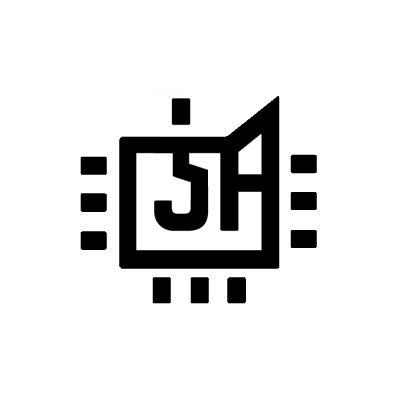 HackJaipur is a week long community-focused virtual Hackathon! 🚩
Jaipur, India
Apeireon is the Departmental Fest of the Computer Science Department that would be held in the first week of April. It is being organised by NJACK, the official Computer Science club of IIT Patna. It will consist of online as well as onsite contests and events.
Our next DevC La Paz Meetup will be focused on iOS, the second most used platform on mobile devices, in which we will touch on interesting topics.
For web lovers comes our next Kotlin Night with the topic: Kotlin/JS
Nothing stops us. Our 4rd Kotlin Night arrives and the topic is: Kotlin for Server Side
The launch of DevC La Paz is now!
MLHVizagA Build Day hosted by Open student community.
We will have our first meetup in which we will talk about Artificial Intelligence and the importance of the subject.
Originally posted here Telegram Telegram is a cloud-based mobile and desktop messaging app with a focus on security and speed. It is free to use and extensively hackable. It also has a good bot support system. The API is also easy to implement and has many wrappers for building bots with the API.
Developer Circles from Facebook is a program designed to create locally organized communities for developers. These communities are meant to educate and provide a forum for discussion and knowledge sharing around topics that are top-of-mind for developers in a particular market.
Jay is an sophomore-year undergraduate ICT (Information and Communication Technology) student at Pandit Deendayal Petroleum University. Apart from academia, He is very curious, ethusiatic and passionate about finding and learning new tchnologies and about how he can pass on this knowledge to his community.Not just that, he is also great artist at the heart and loves to draw, and is passionate to fulfill his dream to pursue his M.S. at MIT, Harvard or Stanford. He is also an undergraduate researcher and has published a paper on Anisotropic Compact Star Model Satisfying Karmar...
Pandit Deendayal Petroleum University
Shawn is a computer science student studying at Wentworth. He loves to code and help organize Wentworth's annual hackathon, HackWITus.Paragraphs and blocks also supported.
Wentworth Institute of Technology
Abhi is a CSE Undergrad from India. He likes to Design and Develop apps along with his community. He is fond of capturing nature into his camera.
Shri G.S Intitute of Technology and Science
Sagar is currently a computer science student who lives off hackathons and is an active advocate for Open source development.He founded his own NPO Codezoned to empower Open-source development and also to build a culture of "Learning by doing" between college and school students.He is currently working with a start-up in Tokyo while managing his Non profit organization based in India.You can follow him on his LinkedIn or his Instagram: @erutrite.
SRM Institute of Science and Technology
Zachary Pinto is a GitHub Campus Expert at the University of California, Irvine. He is one of the Directors for Hack at UCI and organizes several events/hackathons such as ZotHacks, HackUCI, and HackNights.In his free time, he loves attending hackthons and learning more about kernel programming.
University of California, Irvine
Nabanita Dash is a GitHub Campus Expert at International Institute of Information Technology, Bhubaneswar. She is an AI research enthusiast. She loves contributing to open source organizations and conducting meetups. She spends most of her time dabbling about CS subjects and coding.
International Institute of Information Technology, Bhubaneswar
Mayank Goyal is a GitHub Campus Expert in Indian Institute of Information Technology. He is a Javascript developer, and loves everything that revolves around it. He is also a competitive coder and spends most of his time doing so. He has more than a year of experience in cloud computing, and technical writing, public speaking. He love building community and helping people. When he's not doing that stuff though, you can probably catch him watching animes, or movies.
Indian Institute of Information Technology, Kota
I am a Tech Enthusiatic. I love learning new Technologies, community Building and meeting new people.I am also the current lead of Developers Student Club DPGITM and HackClub DPGITM
DPG Institute of Technology and Mangement
I am a machine learning enthusiast and a ruby on rails developer. I love learning new things, coding, meeting new people and contributing to open source projects.I was a GSoC'19 student for FOSDEM, GCI'19 mentor for TensorFlow and currently I am a machine learning intern.
JSS Academy Of Technical Education
Kwesi is an inaugural student at African Leadership University,Mauritius. He is a FOSS evanglist and enthusiast. He is a contributor to Apache Fineract CN. Find more about him at his website!
African Leadership University
Angela is a Computer science student at the African leadership University in Mauritius who is passionate about technology and entrepreneurship. She has experience in data analysis and Machine learning in python and an advocate for Women in STEM.
African Leadership University
Wilhelm currently leads the team that builds UCL API, an API for student developers. Previously he served as the president of the UCL Technology Society and built the Simple Poll slack integration. He likes APIs, emojis, and :partyparrot:
University College London
Abdul is a Computer Science student at City, University of London. He is a self-proclaimed Apple fanboy and an advocate for emoji everywhere. Most of his time is spent teaching people about the wonders of native mobile applications by running workshops, attending hackathons or sometimes even both. 😱
City, University of London
Elliot is a Plymouth Uni alumni, now working in Bristol as a Fullstack Engineer @ Gradient. He originally studied Computing & Game Development but has now transitioned into web technologies, specifically Node.js based dev.
Plymouth University, Bristol University, University of West England
Danny studied Computer Science major at UC Santa Barbara. He currently works as a Software Engineer at Facebook. He has worked as a Software Engineer Intern at Facebook, TrueVision Systems, AppFolio, and SmartRG.Danny enjoys simplifying hard concepts and motivating others to code. He was the director of SB Hacks and did research in distributed systems during college.
University of California, Santa Barbara
Ruxi is a Computer Science student at King's College London, involved with KCL Tech Society, organising hackathons and helping out with workshops and events. She enjoys simple things like food, dogs and monochromes.